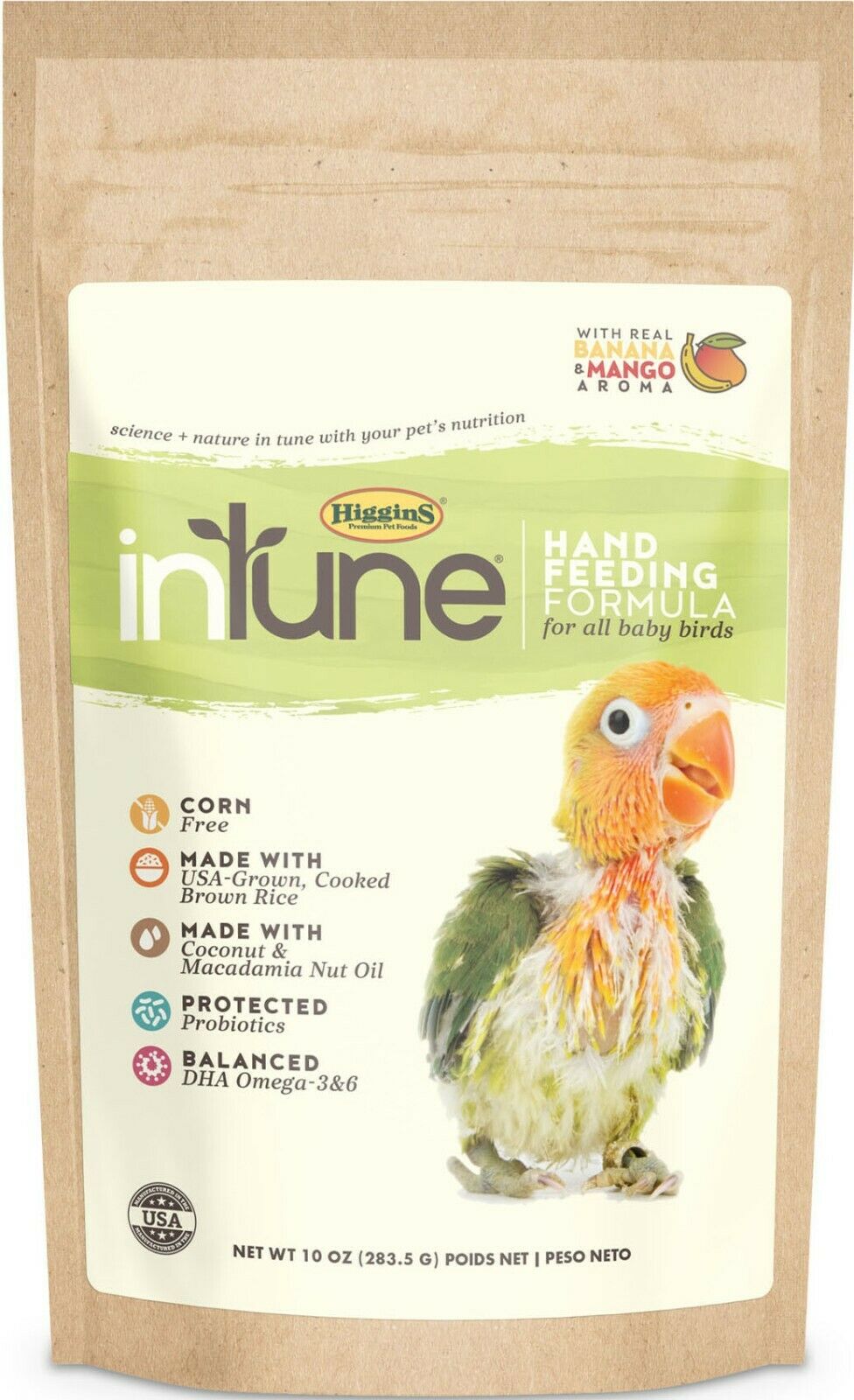 Higgins INTUNE HAND FEEDING infant formula Regular For All Birds 10oz
Regular price $16.99 Sale
Hand Feeding Bird Food
For All Bird Types
10 ounce package
Higgins InTune Natural Hand Feeding Bird Regular Formula is the only commercial hand feeding formulas on the market with natural banana & mango aroma.
Uses natural and healthy high end sources of nutritional fat like coconut fat and macadamia nut meal.
Many competing brands use economical and simple vegetable or soy oil as their source of fat.
Uses protected pro-biotics to help ensure a higher level of live, digestive cultures. 
Added Vitamins & Minerals.
Ideal for all breeds of baby birds.